Meet the tech
women of Lagos


Explore the stories of 50 women in Lagos' technology ecosystem from different backgrounds and at different stages of their tech careers in AUDACITY, a multisensory exhibition at the Africa Fintech Foundry.
The exhibition is open from 10 am – 6 pm on the following dates; March 16 – 17 and March 23 – 24.
The portraits of the women were shot by photographers Rebecca Nwose and Kunmi Owopetu and curated by A Whitespace Creative Agency.
AUDACITY is brought to you TechCabal and sponsored by Access Bank, W Community, Africa Fintech Foundry, Blue Chip Technologies, Andela, Mines.io, the World Wide Web Foundation and Lagos Innovates.
Diverse Roles in Technology
Technology companies need people with a broad range of skillsets. Learn how to find your place.
March 21, by paystack
Attend
Leading Complex Organizations
Adia Sowho will share her experiences as a decision maker at innovative Nigerian businesses.
March 23, by MINES
Attend
Taking Your Seat at the Table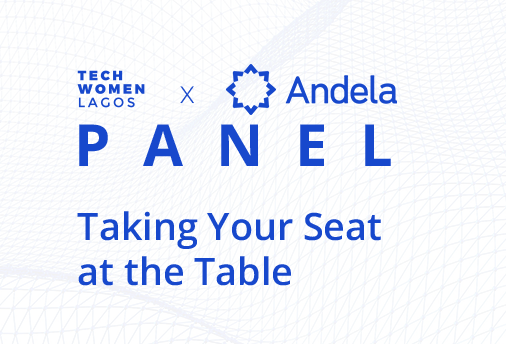 Learn from women who are fearlessly pursuing their careers in the technology sector.
March 19, by Andela
Attend